It's time to introduce the world to our new vocalist, Milo Silvestro. The search was long and meticulous, but I know for sure we got the right guy.
"It is a big week for us in Fear Factory as we make our final preparations for our return to the live stage touring across the US beginning February 25th on the "Rise Of The Machine" tour. We can't wait to get out on the road and start kicking some ass."
– Dino Cazares
"This is a huge opportunity for me, I've been a fan of the band for many years and it feels very surreal but I'm excited to be part of it. I know I have some massive shoes to fill but I'm here to do it in the best way possible and give justice to the vocal legacy of this legendary band."
– Milo Silvestro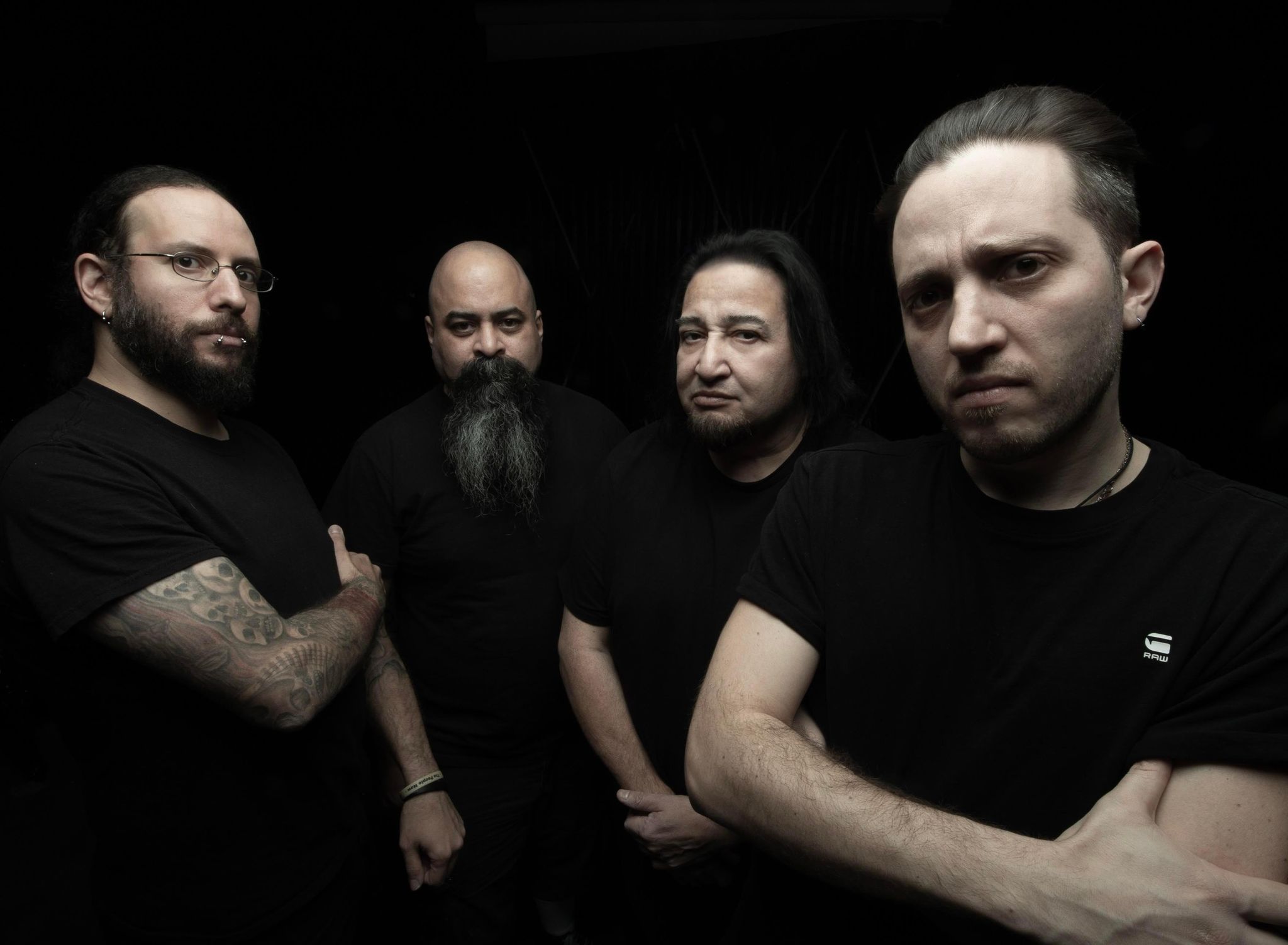 Photo: Stephanie Cabral
Ok so the cat is out of the bag.
We are releasing a full length album of remixes from "Aggression Continuum" Entitled "RECODED" (Adapt Or Die) our first remix album since 1997's "Remanufacture".
The frst single is on September 2nd and the full release date is on October 28th closer to the bands 32nd anniversary on October 30th 1990
CD pre orders and Vinyl preorders coming soon
Track listing
Adapt or Die – Intro Narrative By Jake Stern, Sound FX By Zardonic
Hatred Will Prevail – "Monolith" Remix By Rhys Fulber Rhys Fulber
Disobey – "Disruptor" Remix By Zardonic
I Am the Nightrider – "Fuel Injected Suicide Machine" Remix By Dualized/Zardonic
Path to Salvation – "Purity" Remix By Rhys Fulber
Worthless – "End of Line" Remix By Zardonic
Empires Fall – "Collapse" Remix By Tyrant Of Death
System Assassin – "Aggression Continuum" Remix By Rhys Fulber
Hypocrisy of Faith – "Manufactured Hope" Remix By Rob GEE
This Is My Life – "Cognitive Dissonance" Remix By Zardonic
Recoded – "Recode" Remix By Blush Response BLUSH_RESPONSE
Limited edition vinyl contains two bonus tracks:
12. Turbo Factory – "End Of Line" Remix by Turboslash Turboslash
13. Break Off – "Disruptor" Remix by Rhys Fulber.
Artwork by Anthony Clarkson
Final mixing and Mastering by Damien Rainaud
Produced by: Dino Cazares
Out on Nuclear Blast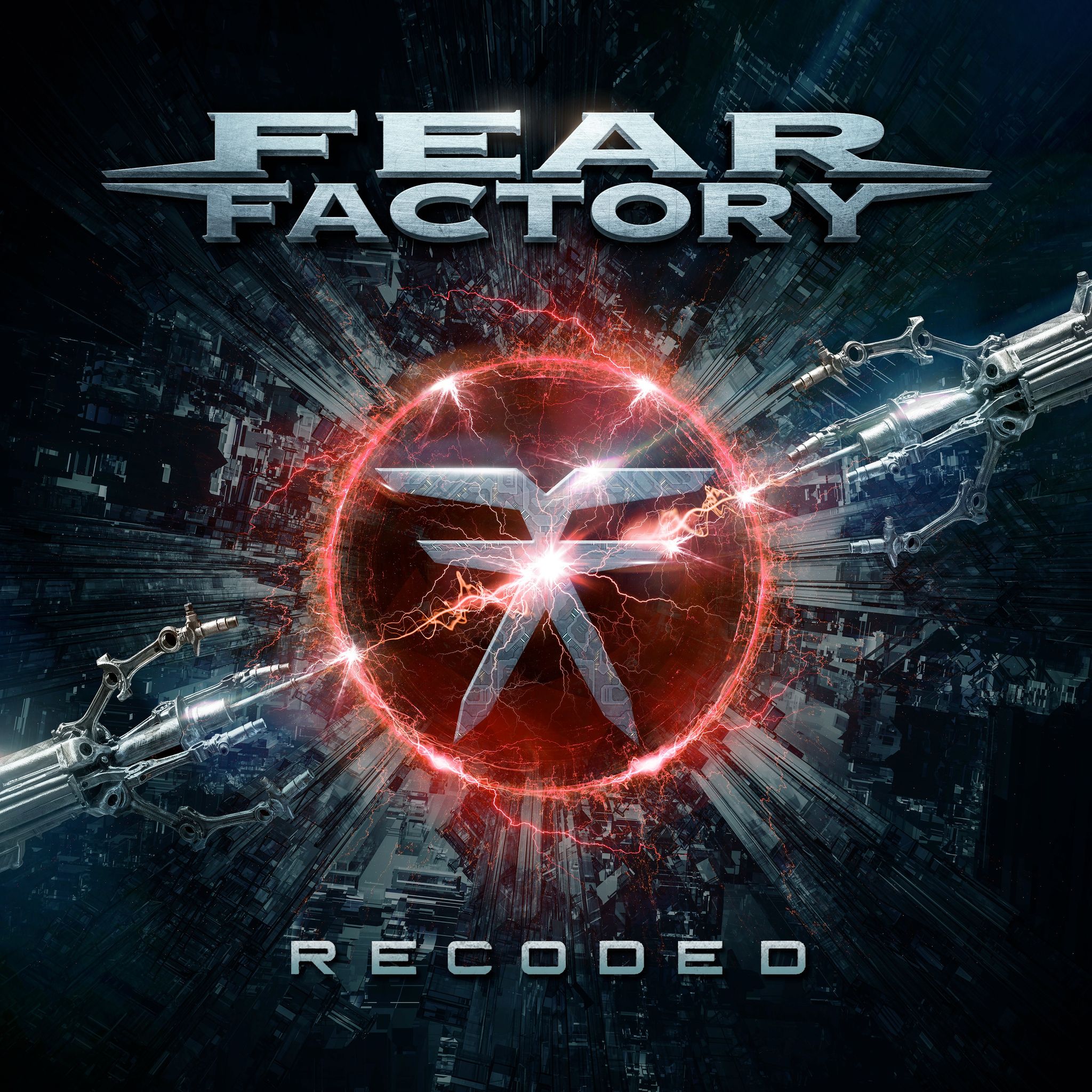 Industrial-tinged extreme metal pioneers, FEAR FACTORY are proud to announce their tenth studio album Aggression Continuum, will be released on June 18th via Nuclear Blast just in time for the band's 30th anniversary. Today, FEAR FACTORY offers fans the first preview of the album with the music video for "Disruptor". Watch the video, directed by Riivata Visuals, here: https://nblast.de/FF-Disruptor-YT
Dino Cazares comments, "This record is one of my proudest achievements and I'm really excited for it to finally be released. There were a lot of personal struggles, sacrifices, and legal issues involved with this record which almost didn't see the light of day, but through passion determination, lots of hard work and not giving up the fight, it's finally ready for the world to hear. I felt that I needed to prove myself once again as I always try and make each record better than the last. Listen, and understand! This album is pissed! It can't be bargained with. It can't be reasoned with. It doesn't feel pity, or remorse, or fear and it absolutely will not stop, ever, until you are hooked. You must fight to survive in the Aggression Continuum."
"Disruptor" debuted yesterday via Sirius XM's Liquid Metal hosted by Jose Mangin.
Aggression Continuum will be available in the following formats:
– CD Jewel Case
– T-Shirt
– CD + T-Shirt Bundle
– Clear Cassette
– Vinyl:
Crystal Clear Black Marble
Grey
Grey and Light Blue swirl w/ Black splatter
Blue
Red
Sky Blue w/ Black Splatter
Pre-order Aggression Continuum here:
https://www.fearfactory.com
Pre-save the album on Spotify, Apple Music, and Deezer here:
https://nblast.de/FearFactory-AC
Aggression Continuum features guitarist, songwriter, and co-founder Dino Cazares; drummer Mike Heller; and former vocalist, lyricist, and co-founder Burton C. Bell. It was produced and engineered by Damien Rainaud (DRAGONFORCE, ONCE HUMAN), with keyboards by Igor Khoroshev (ex-YES), and programming on two songs from longtime collaborator Rhys Fulber (FRONT LINE ASSEMBLY). Aggression Continuum was mixed by A-list rock and metal producer Andy Sneap (MEGADETH, KILLSWITCH ENGAGE, TRIVIUM), who also mixed the album's critically-acclaimed predecessor, Genexus. The artwork for the album was created by Francesco Artusato.
Below is the Aggression Continuum tracklisting:
1. Recode
2. Disruptor
3. Aggression Continuum
4. Purity
5. Fuel Injected Suicide Machine
6. Collapse
7. Manufactured Hope
8. Cognitive Dissonance
9. Monolith
10. End Of Line
FEAR FACTORY records are cinematic in scope; sonic landscapes, echoing the dystopian post-apocalyptic futures found in classic sci-fi literature and films, from Ray Bradbury to Blade Runner. Aggression Continuum, the tenth studio album, is the culmination of three decades of unforgettable songs, performances, and forward-thinking storytelling concepts, while simultaneously rebooting FEAR FACTORY onto a brilliant and excitingly unpredictable new path. Like the liquid metal T-1000 in the Terminator franchise or the Academy-Award winning reboot of Mad Max, Aggression Continuum is a turning point where what "was" transforms into what will be. It's FEAR FACTORY's own Fury Road.
FEAR FACTORY is:
Dino Cazares | Guitar
Tony Campos | Bass
Mike Heller | Drums
October 31st 2020 is the 30 year anniversary of Fear Factory, The Birth of the Machine. We would like to thank you all for supporting us for all those years.
From day one we were different, we stood out. We pushed boundaries, we took chances and became genre defining. We were influential to many.
If we took every doubters advice, what you love about Fear Factory would not exist.
It's all about taking risks and not fearing to redefine the machine. Fear Is The Mindkiller, Conquer the impossible, Do Not Fear The Future.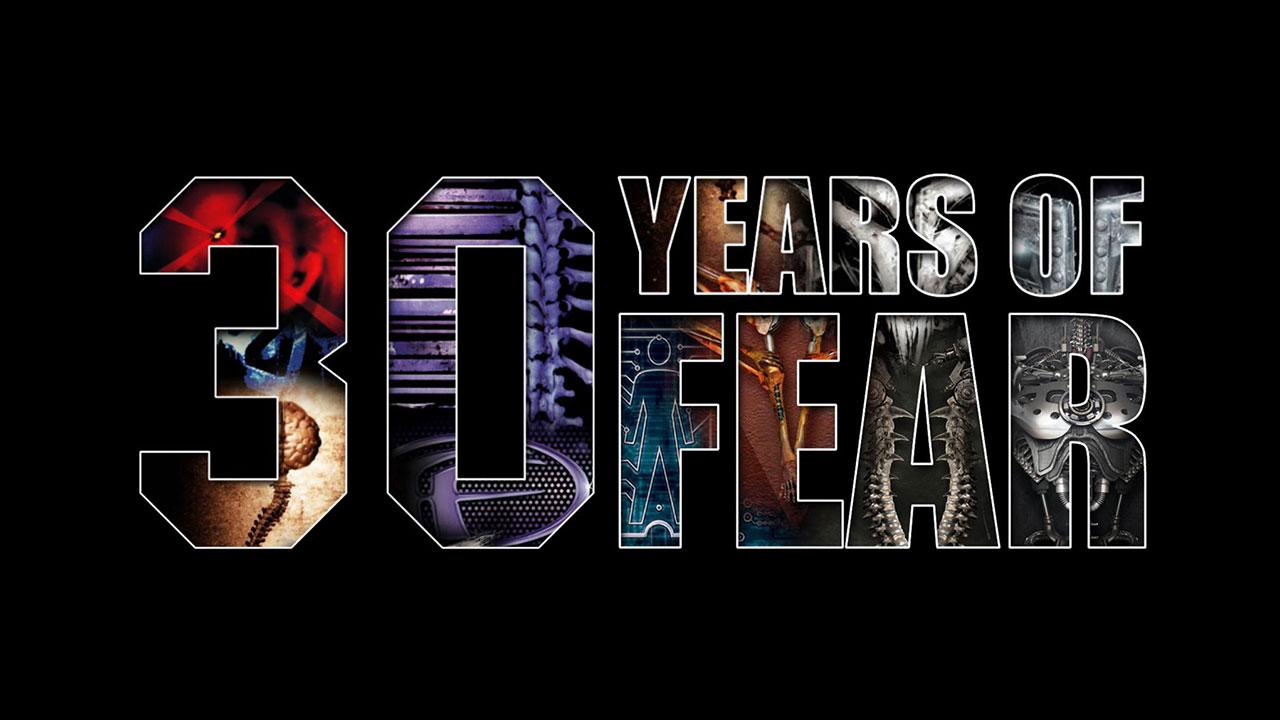 Calling all Fear Factory fans!
As the smoke clears on what has been a very long and arduous period for Fear Factory, we would firstly like to acknowledge our fans for supporting us and being very patient as we again find our footing after a long absence due to an intensive legal dispute.
We are relieved to report that the legal matter surrounding the Fear Factory name has now come to an end and the band is now able to move forward.
It has been a long road in getting to this point and it has certainly not been without it's challenges both professionally and personally.
As it stands, Fear Factory are back, but are now facing an uncertain future financially and we need your help to restart the machine to get FF back up and running and firing on all cylinders. We've decided to take the unique step of reaching out to our fans to ask for help through a Gofundme page to finish the new album.
The money raised from our Gofundme campaign is going to be used to pay the production team working on the new album including our producer, mixing and mastering engineer, live recorded drums and artwork.
Any money raised above our goal will then go towards producing new music videos for the upcoming album which we are excited to get underway as soon as possible. We can't wait for you guys to hear the new album, the hard work that we are putting into this record is going to make a huge impact on the overall sound and production quality to elevate it to become an amazing sounding and classic Fear Factory album. We are currently working towards a 2021 release.
We understand that the current situation with the global pandemic may make it difficult for a lot of our fans to contribute at this time, as we are also feeling the financial hardship due to the corona virus and recognize the struggles we are all facing at the moment.
We'd like to thank you all for the love and continued support over the last 30 years and hope that together, we can reach our goal.
Please share and help spread the word and also keep a look out, as we will be posting regular updates on the new album as it progresses for everyone to get a peak inside the gears of the machine and a look at the recording and post production process.
Stay safe, Stay positive and know that you have got the power to effect a change.
The machine is still alive!
Thank You
Fear Factory