Check out the first episode of the Fear Factory 2015 European Summer Tour Video Report. With this exclusive footage Fear Factory takes you behind the scenes so that you can see how tour life looks like. Missing equipment, stage-shot live footage, interviews, tour anecdotes, after show stuff, and more – all featured in episode 1!
The first episode, featuring a recap from Fear Factory's performance at the 2015 With Full Force Festival (which took place on July 3rd in Roitzschjora, Germany,) is available for viewing in the player below. Stay tuned for more episodes!
Be sure to subscribe to the official Fear Factory YouTube channel – http://www.youtube.com/fearfactorymusic, as well as the official Dino Cazares YouTube channel – http://www.youtube.com/dinocazaresmusic.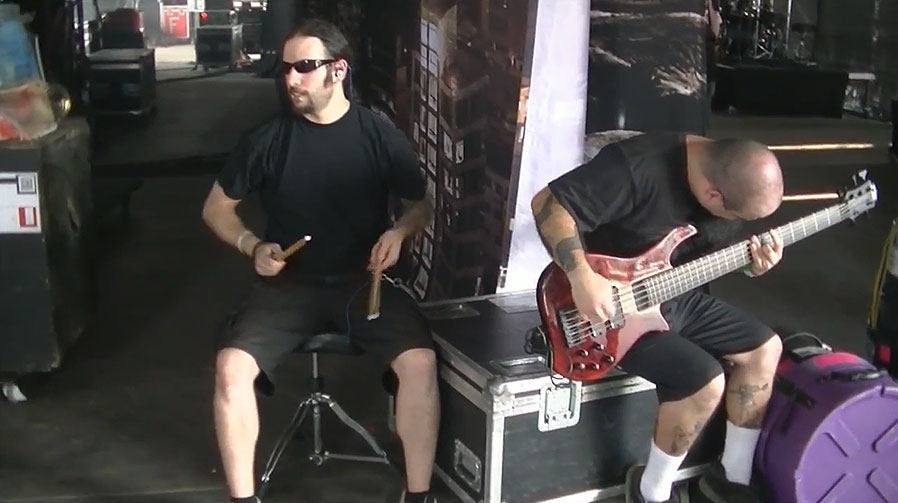 Shooting a Video today with director Ramon Boutviseth for the song "Dielectric".
New CD GeneXus Available August 7th, 2015
Pre-order here at http://nblast.de/FFGenexus for tour dates go here fearfactory.com/tour-dates
Shooting a Video today with director Ramon Boutviseth for the song "Dielectric". Watch a snippet of Mike Heller playing drums. New cd GeneXus drops August 7th ,2015 pre-order here at http://nblast.de/FFGenexus for tour dates go here fearfactory.com/tour-dates

Posted by Fear Factory on Saturday, June 27, 2015